Get the Free Ketogenic Diet Newsletter:
Low Carb Information You Can Use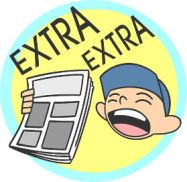 Get the latest and greatest FREE updates, news on upcoming e-Books, tips, recipes, meal plans, stories and tutorials on using a ketogenic diet to promote healing, lose weight and feel fit and healthy.
Quick and easy to read, these updates will be delivered to your email box about twice a month, and will be designed to help you implement the diet more effectively, learn more about the positive health effects of going keto, troubleshoot problems, and learn more about how others have used the diet to feel great.
About twice a month, you'll get a short note on a helpful topic such as:
Three little known actions that can derail the ketosis train.

How to troubleshoot stubbornly high blood sugar.

How to determine your protein limit.

Personal stories

Inspiring successes

Product reviews

Recipes and meal plans

Book recommendations

New evidence and more.

Want to read the archived newsletters? Get them here.
---
Done with Low Carb Information, back to Home

---