Low Carb Salad Dressing
Buying low carb salad dressing at the grocery store is ridiculously expensive. You can make your own low carb salad dressing from ingredients you probably already have in the fridge, and for a lot less money. Your creation will taste better and be better for you.
---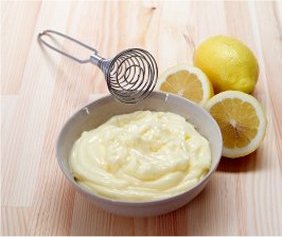 Feta Vinaigrette Dressing
For this dressing, you could also use a blue or gorgonzola cheese if you don't have any Feta cheese.
¾ cup organic, cold pressed olive oil
⅓ cup red wine vinegar
1 clove garlic, finely minced
2 oz finely crumbled Feta cheese
4 slices thin bacon, cooked and crumbled
In a blender, combine the oil, vinegar, garlic and feta, and process until mixed well.  Pour into glass bowl. Stir in bacon crumbles. 
Serving suggestions:
This dressing is especially good tossed into a spinach, sliced almond, and red onion salad.
Drizzle it over sliced tomatoes and avocado.
Spoon it over pork chunks which have been sauteed with onions and butter.
Mix it with chunks of cucumber and tomatoes for a tasty and quick salad.
Nutrition info: 2 tablespoons: 142 calories, 15 grams of fat, 0 carbs, 1 gram protein
---
Creamy Avocado Dressing
1/2 cup mayonnaise
1 tablespoon lime juice
1 clove garlic, finely minced
1/4 tsp salt
1/8 tsp pepper
1 Haas avocado, seeded and mashed
1/4 cup heavy cream
Mix all ingredients together and shake or whisk until well blended.
Serving suggestions:
This dressing is especially good over sliced tomatoes.
Spoon it over chicken strips sauteed in butter and Mexican spices and add some shredded Monterey jack cheese.
Nutrition info: 2 tablespoons: 103 calories, 11 grams of fat, 2 carbs, 1 gram fiber
Seat of Your Pants Dressing
Mix sour cream and mayonnaise in equal parts and add the flavors you like.  I usually grab Mrs. Dash Garlic and Spices and some salt, or some other spice blend I like.  Add heavy cream to thin it and you are ready to dip in raw veggies or pour it over salad.
---
---
Done with Low Carb Salad Dressing, back to Low Carb Recipes
---
All of my books are available in electronic PDF, and now in paperback on Amazon!
---