Info About..
---
First, Product Scam Warning..

If you bought cookbooks or pills, or subscriptions from ads that Google might have placed on my site, please be aware that these products are not from my website.  I have no control over those other sites nor do I have any affiliation with them. I try to block the ads, but I'm not always successful.  I don't sell any other product besides the books that I've written (see the bottom of this page).  If you have purchased pills, cookbooks or a subscription product, please figure out what company sold them and contact them. Possible websites that could be at fault and that you can try to contact include a site called intoketosis.com  or  ketozin.com  or ketoresource.org (this one has an email:  support@ketoresource.org).
Please know that if you buy a book from MY website (see my books below), you get an email with an electronic link to download it, and no problems.  Or you order from Amazon if you want the paperback.  Either way, you get what you paid to get. 

---
Now About Me..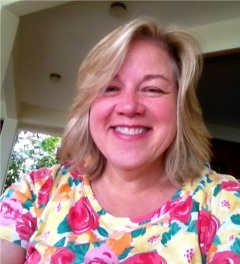 A little about me... My name is Ellen Davis. I have a Master's degree in Applied Clinical Nutrition, and I built this website in 2011 to share what I learned about ketogenic diets with those looking for information on this important topic. (I am a also Sitesell supporter, you can find out more on how I built this successful website by reading my Site Build It review here.) 
When I started this website eight years ago, nobody was talking about ketogenic diets on the internet. Now there's a glut of information and a great deal of it is misinformation.  I hope you find this science-based website helpful in cutting through the junk info now so common about "keto" diets.
When I'm not writing, I spend my time cooking and coming up with new recipes, researching health and nutrition topics, and having fun with my family and friends.
Welcome and about this website..
Welcome to this website, and thank you for taking time out of your day to read what I have to say. I hope you find the information here helpful in your journey toward better health.
I have used the information on this website to create better health for myself. I've stopped relying on drugs to get rid of pain, and I've gone from feeling old, tired and achy to having more energy and feeling better, both physically and mentally, than I have for years.
The changes I've made were driven by how I felt physically and mentally. I've also done extensive research on health and diet, and I now know that the science which I've discovered and appreciate supports my own experiences with the diet. You can do the same research for yourself.
I believe that each of us is an expert in our individual care and feeding. You should know your body better than anyone else; after all, you are the one living in it. Yes, physicians have had years of training in medicine. And just like any profession, some are quite good at providing care, and some aren't. Doctors can provide assistance, but only you can make changes, and only you should have the final say on the treatment of your body.
It is my belief that each of us should listen to our own voice above all others. I also believe that good health is a journey. It is only over time and through experimentation that we are able to listen to our bodies and define for ourselves what foods and behaviors help us feel better, and let go of any behaviors which make us feel worse.
Habits aren't built overnight, and they won't be dismantled over the short term. Small changes add up, and you can feel better one day at a time.  
Each day is a new chance to work toward great health. I hope that the information on this site will help you in your journey.

Why I Built This Site..
I am concerned that the federal government, the media, the processed food manufacturers and billion dollar drug and biotech companies have commandeered our food supply and health care systems. Routinely, information and evidence about what truly constitutes healthy eating is altered or hidden from the public in order to advance financial or face saving agendas. And worse, people who aren't aware of the deceptions are being injured and dying because they follow this agenda driven advice. 
You can also use a ketogenic diet to better your health and lower your risks of developing the diseases and injury associated with industrialization, mainstream medicine and processed foods.  
It is possible to avoid heart disease, diabetes, cancer and stroke well into old age, if you are willing to look at the true causes, and explore the benefits of cultivating truly healthy eating habits.

---
Disclaimer
While I have a Master's degree in Applied Clinical Nutrition, I am not a physician, so the information on this site should not be construed as medical advice. This website is not intended to replace the advice of your physician. You are responsible for your personal health care, and your physician is there to support you in that care.
What I do intend is to give you a wealth of alternative information you can use to make decisions about your own health care. My hope is that the people reading this website will use this information to feel better, live longer and be as disease free as possible. I also hope the information here will help you in judging the efficacy of the health advice you get from the media. 

---
All of my books are available in electronic PDF, and now in paperback on Amazon!
---